Williams Island 4100 - Bellini
3 Condos for sale and 0 Condos for rent
about Williams Island 4100 - Bellini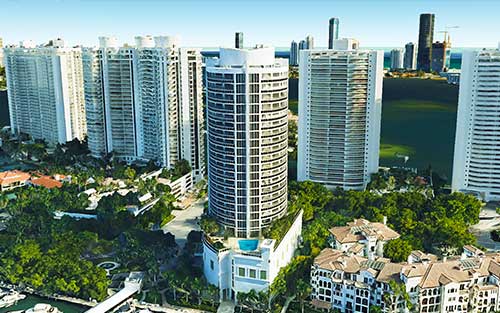 The building Bellini will occupy the last remaining residential area in Williams Island. This will happen on a project with style and an unusual sensitivity that will differentiate it from all residential buildings on the island.

This boutique 24-story building will offer only 70 very exclusive private residences. Each corner unit with its own private elevator and three bedrooms with generous proportions. With its characteristic elliptical shape with balconies wrapped in glass, the Bellini is sure to become a signature building in Williams Island.

You'll enjoy stunning sea views in all directions in large balconies, with ceilings 10 feet high and 12 feet in coverage. With abundant luxury, includes interior finishes of the highest quality.
Williams Island 4100 - Bellini Condos For Sale
3 Bedrooms Condos
Williams Island 4100 - Bellini Condos For Rent
Interested in selling or renting your condo in Williams Island 4100? Talk to an expert.
Williams Island 4100 Sold Condos (12 months)